SPORTS
Francine Niyonsaba fait encore réagir la toile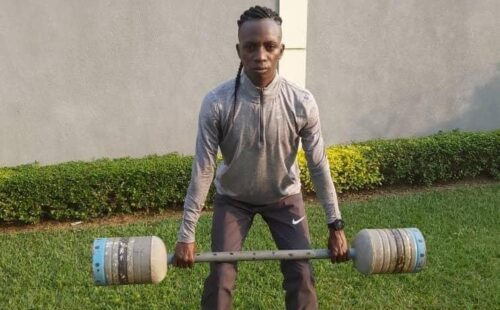 Francine Niyonsaba profite tranquillement de son séjour dans son Burundi natal, après une impressionnante performance dans la saison 2021. On se souviendra toujours  de son retour triomphal que la Mairie de Bujumbura lui a réservé.
Holidays are over.
Let's start my training for the 2022 season.
Build the body is very important.
Do you use gym before starting the full training program?

#backtotrain#Firecine🔥 pic.twitter.com/zMaLhlEilI

— Francine Niyonsaba (@FrancineNiyons4) October 11, 2021
Francine Niyonsaba vient d'annoncer la fin de ses vacances sur sa page facebook officielle. «Les vacances sont finies. Commençons mon entraînement pour la saison 2022.Renforcer le corps est très important» a-t-elle écrit.
Elle s'est mise en scène en soulevant  un haltère de fabrication locale. Une image qui a suscité beaucoup de réaction de la part de ses fans, certains lui rappelant le risque de blessure musculaire, les autres l'encourageant à fréquenter les salles de musculation.